Director's Message
Hello, Dear IAS Aspirants or in other words the most responsible and courageous people as you have the courage, confidence, skill and power to show the society that you care for it , want to work for it and for that you are working tirelessly. I really appreciate your choice of career as this not the easy one and this is something which sets you apart from the crowd and puts you on a pedestal.
At EmpowerIAS, we help you achieve your dreams and aspirations by creating a supportive and motivating learning environment with strong emphasis on ethics. Let me assure you that we are there for you and with you at every step you take towards your dream. Here, we can assure you of the right guidance which if accompanied with your hard work, will prove to be an excellent combination and definitely bear the fruit of success. I am also pretty confident that this preparation will not only enhance you intellectually but also make you a better person individually.
We believe that learning is never a one sided affair. In our opinion, learning gives its best results with equal participation of the student and mentor to achieve the desired results. We have adopted interactive methods of teaching making learning and understanding of concepts easy and give students the opportunity to voice their opinions, which to us, as a learning institute is equally important and valuable.
We have highly qualified staff that have years of experience, expertise and skills to deal with all the topics and related problems. Our content and study material meets all the criteria and standards set by UPSC and we continuously evolve it to make it up to the mark. We have all the advanced technological tools to make the learning process easy and modern. Our test series and feedback system are quick and effective which make you more alert and highly prepared in your approach towards the IAS exam- considered one of the toughest in the country.
You are here to gain and upgrade your knowledge and we are here to help you in your preparation to clear the UPSC exam in minimum attempts. Let's work together towards a better future of yours as well as of society and country at large!
Welcome to the institute! Wish you all the best in your journey from being an IAS aspirant to becoming an IAS officer!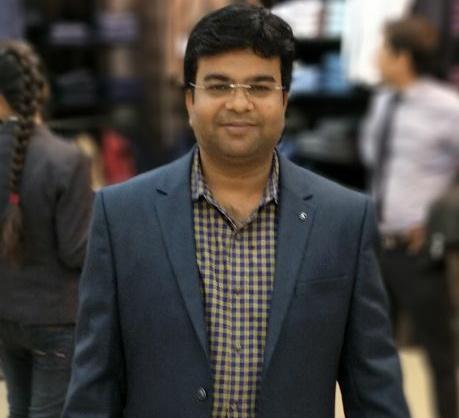 About Us
Empower IAS is an educational training institute which strives to impart comprehensive knowledge to the civil services aspirants and guide them in their endeavor to achieve their dreams. We employ a selfless approach and provide untiring support to improve the society by preparing well-deserving people to serve the government. We aim to give back society by preparing candidates with the will power, aptitude and enthusiasm to serve in the capacity of government officials. Our distinct training modules, educational research, interactive learning methods, highly qualified and experienced staff with innovative teaching styles and technology make us a unanimous choice of a large number of IAS aspirants.
Our Vision
Flexible, interactive and innovative methods of classroom teaching.
Regular and steady research to improve the course content and teaching methods.
Extra classes in person and guidance on phone for doubt clearing round the clock.
Postal courses for working professionals and for people unable to join classroom coaching due to various other commitments.
Keeping a hawk eye on the changing guidelines of UPSC which are subject to change from time to time and creating content accordingo;?ly.
We strive to excel in communication, interaction, and induction of new technology which is a great necessity not only to impart knowledge but also to provide the required motivation to endure hard work involved in preparation.
Great student- teacher understanding for achieving better results.
Continuous, honest and transparent feedback.
Discussion and problem solving for weak areas and methods/guidance for improvements.
Help to make aspirants understand expectations from UPSC and preparing accordingly.
Continuous and rigorous tests on the strictly UPSC pattern.
Evolution also based on UPSC pattern and style.
Help aspirants to choose appropriate subjects and clear their doubts on one to one basis.
Boost the morale of candidates by discussions and expert talk Special classes for current affairs.
Quizzes for interactive and interesting learning.
Newspapers, journals and other materials provided for preparing current affairs.
Concerned and helpful staff with experts on the board and experienced teachers.
Our Faculty
We, at Empower IAS nurture the dreams of IAS aspirants and help them fulfill it with a focused approach and laser-target preparation. The attraction of a government job is hard to foil as IAS officers get the golden opportunity to serve in key and important positions in the government at the central and state levels along with holding key positions in public sector undertakings.
Permanent continuation in the job with financial and social security with a burning desire to serve the country is what attracts millions of people to IAS services. But the reality is that only a few succeed in the UPSC exams. The reason is that the Civil Services exam need exhaustive preparation in a certain methodological way and mentoring by highly qualified people who have been a part of the system as well. The guidance if provided by people who have been there and have an aptitude for teaching and the desire to see people clearing the examination in minimum number of attempts creates winners in the long run. We have that army of mentors who leave no stone unturned unless you clear the exam with flying colors. The influence of the mentor is life-long and we at Empower IAS ensure that we always have the best faculty on board which transforms candidates into positive, highly confident individuals with great mind power to take up the challenges of life successfully.
Come and meet our experts, clear your doubts!
Register Now
What are your waiting for ?