RBI OMBUDSMAN SCHEMES "EMPOWER IAS"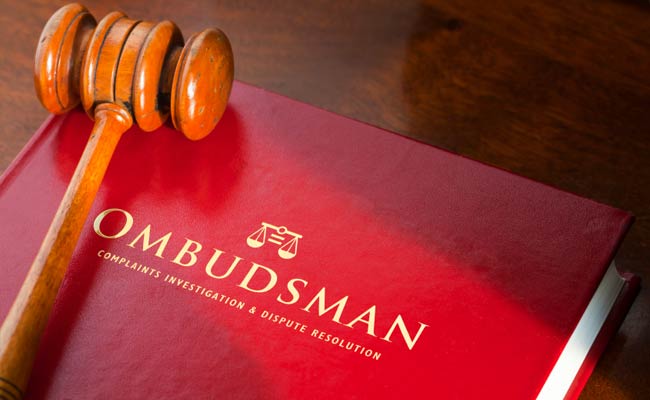 In news:
The Reserve Bank of India (RBI) released the Annual Report of the Ombudsman Schemes for the year 2019-20.
About:
RBI has three Ombudsmen- Banking, Non-Banking Finance Company (i.e. NBFC) and digital transactions. A common man can approach these Ombudsmen for their grievances.

As announced in the recent Monetary Policy Statement, the three Ombudsman Schemes are being merged and integrated into a single scheme which will be rolled out starting from June this year.
Key highlights of the report:
There was an increase of around 65 per cent in the receipt of complaints out of which almost 92 per cent have been disposed of.

Banking Ombudsman received major complaints regarding ATM & Debit Cards, Mobile & Electronic Banking while NBFC's Ombudsmen received most complaints about non-observance of regulatory guidelines, lack of transparency in contract/ loan agreement and levy of charges without notice.

Digital Transactions Ombudsmen received most complaints about fund transfer. RBI has taken various measures for creating awareness among various stakeholders to minimise the grievances.
Banking Ombudsman Scheme
This scheme is an expeditious and inexpensive forum for bank customers for resolution of complaints relating to certain services rendered by banks, which was introduced under the Banking Regulation Act of 1949 by RBI with effect from 1995.

Presently the Banking Ombudsman Scheme 2006 (As amended upto July 1, 2017) is in operation.

The Banking Ombudsman is a senior official appointed by the Reserve Bank of India to redress customer complaints against deficiency in certain banking services.

Currently, twenty Banking Ombudsmen have been appointed with their offices located mostly in state capitals.

All Scheduled Commercial Banks, Regional Rural Banks and Scheduled Primary Co-operative Banks are covered under the Scheme.

One can file a complaint before the Banking Ombudsman if the reply is not received from the bank within a period of one month after the bank concerned has received one's complaint, or the bank rejects the complaint, or if the complainant is not satisfied with the reply given by the bank.

Complaints can be made online and one does not need to make a physical complaint.

The RBI introduced an NBFC Ombudsman scheme to redress complaints with regard to NBFCs in 2018.