India's new vaccination policy(IE) "EMPOWER IAS"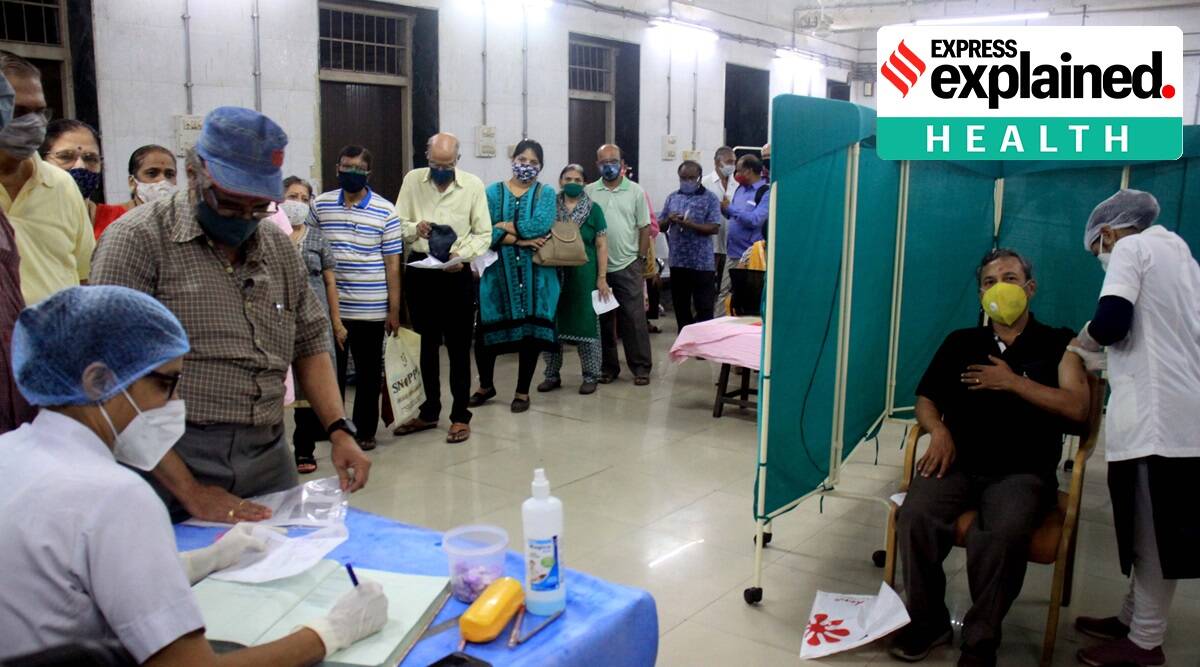 C ontext:
India will dramatically expand its vaccination coverage from May 1, including everyone aged 18 and older. The fourth phase of the mass inoculation programme incorporates several changes in vaccine policy.
Background:
In the first three phases, when healthcare workers, frontline workers, and those above the age of 45 were vaccinated.

The Centre procured the entire quantity of vaccines from the manufacturers, Serum Institute of India (Covishield) and Bharat Biotech (Covaxin), and distributed it to states.

The states distributed the stock to government vaccination centres, which administered the vaccine free of cost, and to private hospitals that charged recipients Rs 250 per dose.

In the first three phases, out of the Rs 250 charged for vaccination, private hospitals received Rs 100 for administering the jab.
New policy
From May 1, the supply will be divided into two baskets: 50 per cent for the Centre, and 50 per cent for the open market.

Priority: The Centre said that the second dose of all existing priority groups, "wherever it has become due, would be given priority, for which a specific and focused strategy would be communicated to all stakeholders".

Pricing: The Centre has only said that private vaccination providers shall transparently declare self-set vaccination prices.

Free vaccinationwould be available at all vaccination centres that receive doses from the Government of India — with those doses, healthcare workers, frontline workers, and those above 45 will be vaccinated.

Plan vaccination sessions: The states will know in advance that for the next 15 days, they will receive a specific number of doses.

Imported vaccines: The Centre will allow the imported, fully ready-to-use vaccines to be entirely utilised in the other-than-Government of India channel.

A foreign pharma giant will be free to directly sell the entire stock in the open market at a competitive price.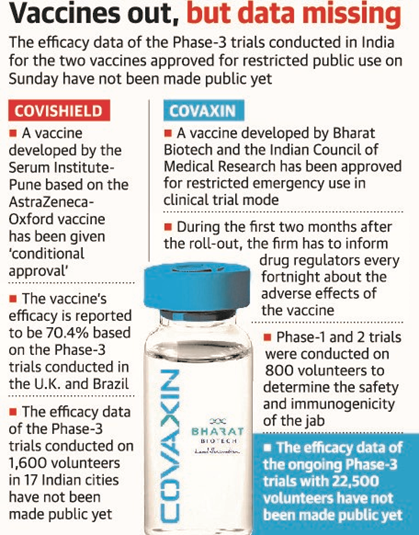 How do Covishield and Covaxin work?
Covishield is the Indian variant of AZD1222, the vaccine developed by AstraZeneca and University of Oxford. Pune-based Serum Institute of India (SII) developed and manufactured Covishield through a licence from AstraZeneca and Oxford.

It is a "non-replicating viral vector" vaccine, which means it makes use of another weakened and genetically modified virus, in this case a common cold chimpanzee virus to help the body develop immunity against the coronavirus.

The vaccine carries just the code to make the spike protein (the spike on the virus's surface). The body's immune system is supposed to recognise this protein as a threat, and work on building antibodies against it.
Covaxin, developed by Hyderabad-based Bharat Biotech in collaboration with the National Institute of Virology, uses a different platform.

It is an "inactivated" vaccine, which means it uses the killed SARS-CoV-2 virus, which has no potential to infect or replicate once injected and just serves to boost an immune response.

Covaxin is expected to target more than just the spike protein — it also aims to develop an immune response to the nucleocapsid protein (the shell of the virus that encloses its genetic material).
Criteria for number of doses
The Centre will allocate its 50 per cent share to states based on

the extent of infection (active cases) and

performance (speed of administration).
Concerns:
Commercial interests: There is little clarity on the mechanism that manufacturers will employ to decide among states that place orders.

And in the absence of a formula or guidelines there will be no social basis for allotting vaccines to states.

Private companies would prioritise selling at Rs 600 per dose and not Rs 400 per dose.

No other country is doing open market sale as yet, because all these vaccines are still under restricted or emergency use permissions and have not yet been fully licensed in their countries of origin.

Richer states, which have the ability to procure large amounts, and states with large networks of private hospitals, are expected to receive a higher proportion of doses from the open market.

Shortage of vaccines: Given the country's current production capacity and the delay in bringing in foreign vaccines, supply will almost certainly fall short of demand.
​​