India-Pakistan Trade "EMPOWER IAS"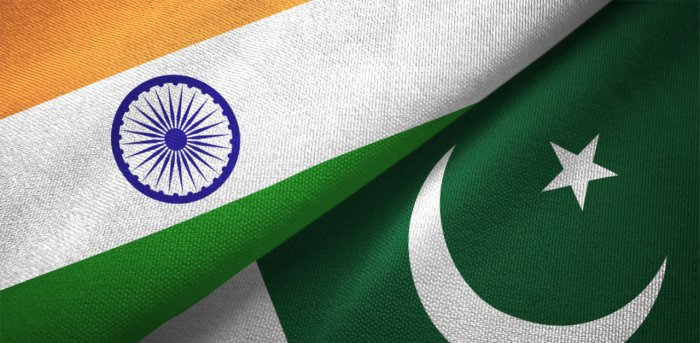 Context:
Pakistan recently announced that it would allow the import of cotton and sugar from across the border.
India-Pakistan trade, in the beginning
In 1948-49, about 56% of Pakistan's exports were to India, and 32% of its imports came from India.

From 1948-65, India and Pakistan used a number of land routes for bilateral trade; there were eight customs stations in Pakistan's Punjab province and three customs checkpoints in Sindh.

India remained Pakistan's largest trading partner until 1955-56. Between 1947 and 1965, the countries signed 14 bilateral agreements on trade, covering avoidance of double taxation, air services, and banking, etc.

In 1965, nine branches of six Indian banks were operating in Pakistan.
What is the status of India-Pak trade ties?
Pakistan's annual trade deficit, which was $20.435 billion in 2013, has been rising steadily.

The deficit has been driven by the rising import bill of capital goods, petroleum products, and food products, and a steep fall in exports.

The external balance of payments position is expected to be one of the top concerns for the Pak government.

Trade between Indo-Pak jumped nearly three-and-a-half times between 2000-01 and 2005-06 (from $251 million to $869 million per annum).

But progress was slower in the decade that followed, with volumes rising a little over three times.

In 2016-17, "new exports" accounted for only 12% of India's total exports to Pakistan.
India-Pakistan trade relations
Trade between the subcontinental neighbours has always been linked to their political interactions, given their tumultuous relationship.

For instance, India's exports to Pakistan dropped by around 16 per cent to $1.82 billion in the 2016-17 financial years from $2.17 billion in 2015-16.

This coincided with the rise in tensions between the two countries following the terrorist attacks in Uri in 2016 and the surgical strikes by India against Pakistan-based militants.
How much is the volume of trade?
Trade between the two countries grew marginally in subsequent years despite continuing tensions.

India's exports to Pakistan increased to nearly 6 per cent to $1.92 billion in 2017-18, and by around 7 per cent to $2.07 billion in 2018-19.

Imports from Pakistan, though much lower than India's exports to the country, also increased by 7.5 per cent to $488.56 million in 2017-18 from $454.49 million in 2016-17.

Growth of imports from Pakistan slowed to around $494.87 million in 2018-19 — an increase of around 1 per cent — before political relations between the two countries took a turn for the worse in 2019.
Why did Pakistan ban trade with India?
Pakistan's decision to suspend bilateral trade with India in August 2019 was primarily a fallout of India's decision to scrap Article 370.

Pakistan called the move "illegal", and took this trade measure as a way of showing its dissatisfaction.

However, an underlying reason for suspending trade between the two countries was also the 200 per cent tariff imposed by New Delhi on Pakistani imports.

This was a move that India implemented earlier that year after revoking its status as a Most Favoured Nation following the suicide bomb attack on the CRPF in Pulwama.

Pakistan's announcement, coupled with India's decision to revoke its MFN status and hike duties on its goods, was considered by some experts to be one of the most drastic measures ever taken in diplomatic tensions.
Why is Pakistan allowing cotton and sugar import now?
Textiles from Pakistan are its value-added export.

The proposal to lift the ban on cotton imports came in the backdrop of a shortfall in raw material for Pakistan's textile sector, which has reportedly been facing issues due to a low domestic yield of cotton in the country.

On top of this, imports from other countries like the US and Brazil have reportedly been more expensive and takes longer to arrive in the country.
What are the existing Policy bottlenecks in Indo-Pak trade?
Most Favoured Nation -

Article 1 of the General Agreement on Tariffs and Trade (GATT), 1994, requires every WTO member country to accord Most Favoured Nation (MFN) status to all other member countries.

India accorded Pakistan MFN status in 1996; a Pakistani cabinet decision of November 2, 2011 to reciprocate this, however, remains unimplemented.

Classifying Imports -

In 2012, Pakistan substituted a "Positive List" of a more than 1,950 tariff lines permitted for import from India, by a "Negative List" of 1,209 lines that could not be imported.

India announced a 30% reduction in its SAFTA Sensitive list for Non-Least Developed Countries (NLDCs), including Pakistan, allowing for peak tariff on 264 items to be cut to 5% within three years.

Land route trade -

Through the Wagah - Attari land route near Punjab only 137 items are allowed currently, and the roadmap to address this has remained unimplemented.

In 2014, both nations reaffirmed their commitment to expedite normal trading relations, and to provide Non-Discriminatory Market Access (NDMA) on a reciprocal basis.

While both governments have facilitated a degree of industry outreach in recent years, progress on the ground has been subdued.